Introducing MCIS 360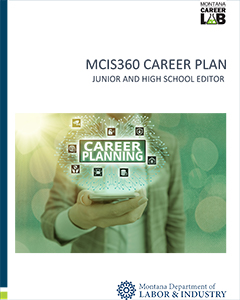 MCIS360 Career Plan Jr and Hs Editor
June 2022
Career Plans allow states and sites to create customizable paths through MCIS360. Plans contain a combination of Custom Activities, Components, and Self-Surveys. They can be grade or theme specific, track user progress, and can be set up as cumulative over multiple grades to adapt as users continue their personal and career development.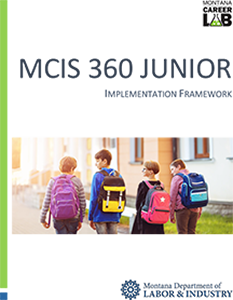 MCIS 360 Junior Framework
June 2022
This publication is for teachers, counselors, and parents.  This guide provides you with a framework to deliver the Career Plan elements of MCIS 360 Junior. You will find letters to teachers that explain the goal of career development in the classroom and introduce MCIS 360 Junior, activity description for the MCIS 360 Junior Base Career Plan, and a letter for students.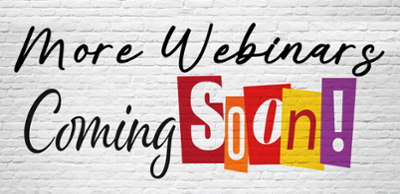 MCIS Academy Training Videos
Occupation Calibration: Determining Occupational Value
MCIS 5 Steps to Getting Started
MCIS Junior 5th - 8th Grade
Scholarship Research and Financial Aid Sorting
MCIS for Recent Grads and Adult Job Seekers
Creating a Resume with MCIS
Managing Student Portfolios
Subject-Specific Curricula for MCIS
MCIS Promotional Materials