Welcome to the Montana Career Lab
It's Never Too Early to Learn About Careers
Need Help with Math?
Introducing Careers Build a Community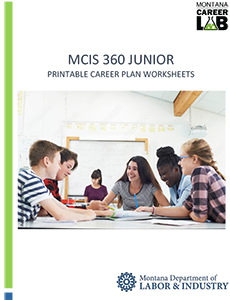 MCIS360 Junior Worksheets
August 2022
In this publication you will find printable worksheets for all of the Career Plan activities in MCIS 360 Jr.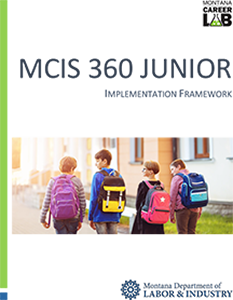 MCIS 360 Junior Framework
August 2022
This publication is for teachers and counselors. It provides you with a framework to deliver the Career Plan elements of MCIS 360 Junior. You will find letters to teachers that explain the goal of career development in the classroom and introduce MCIS 360 Junior, activity description for the MCIS 360 Junior Base Career Plan, and a letter for students.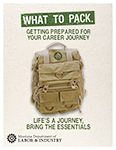 What to Pack (Online Only)
March 2021
This guide helps Middle Schoolers explore their own interests and aptitudes, and see how they relate to different career fields. Budgeting exercises show them how far their money will go in the real world.
Also available: What to Pack Crosswalk
High School and Adult Resources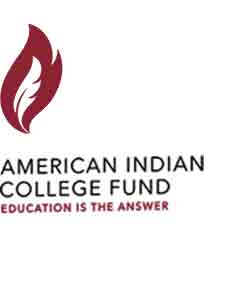 Subject-Specific Curricula for MCIS